The Preschool & Seasonal Playbooks - Digital
Banish boredom with something new to learn every day. Find instant inspiration for at-home learning in The Preschool Playbook.
Made to guide busy moms and teachers, this digital format features a 30-week low prep curriculum and over 300 play-based activities that develop children's fine motor control and creative muscles, as well as academic skills in early literacy, math, and science. Start teaching right away with activities ready in two minutes!
Plus, get kids excited for Thanksgiving, the holidays, and other special occasions throughout the year with writing, drawing, and decorating activities packed in the Seasonal Playbook.
Activities are suited for kids ages 3-5 years old. Print as many copies as your children or class need with a convenient digital file. WHY MOMS LOVE MY PLAYBOOK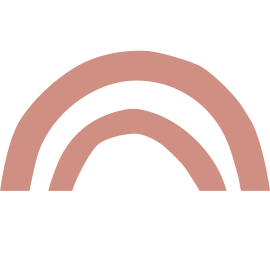 WHAT'S INCLUDED IN THE PLAYBOOK
Lesson plan book
30 weeks of lesson plans with instructions for 9 activities, 5 book recommendations, and 1 kid-friendly recipe per week
Writing journal
Daily writing page on letters and sounds, numbers and values, shapes and patterns, and journal prompts
Template Book
Printable worksheets to replace butcher paper activities or use as a guide to make your own
Take a sneak peek inside
GET A CLEAR PICTURE OF HOW FUN EACH DAY WILL BE WITH A SNAPSHOT FROM THE WEATHER UNIT
EASY, ENGAGING ACTIVITIES FOR KIDS ALL IN ONE BOOK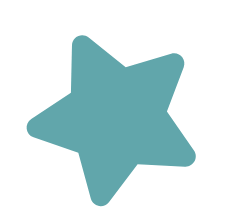 What moms are saying
It's such a blessing for this busy mama of 3!
Thank you Sandbox Academy for all your ideas, planning and expertise! It's such a blessing for this busy mama of 3 to easily get some special one-on-one time with my middle child. It was a fun first day of "preschool playschool" as my son likes to call it!
We are really loving the preschool playbook. It's so perfect for our life!
We are really loving the Preschool Playbook! It's so perfect for our life! The best part is how versatile it is and I feel zero pressure to do it ALL on any particular day. I just figure we will work our way through each theme however long it takes. Plus my 6 years old daughter loves seeing what were up to. So we are all loving it!
It's all the fun parts about homeschooling!
We are looking forward to this! We've skipped ahead in the playbook to do the camping unit before a trip this weekend. LOVE the flexibility. It's all the fun parts about homeschooling but without the 500 hours googling "PreK activities"!
BONUS PLAYBOOK
THE SEASONAL PLAYBOOK
THE EVERGREEN UNITS ARE AWESOME, THE SEASONAL UNITS ARE MAGICAL.
EVERYTHING YOU LOVE ABOUT THE PLAYBOOKS, REIMAGINED FOR EVERY SEASON
INCLUDES 12 WEEKLY UNITS WITH SEASONAL THEMES
Add-on bundle
Sandbox co-op box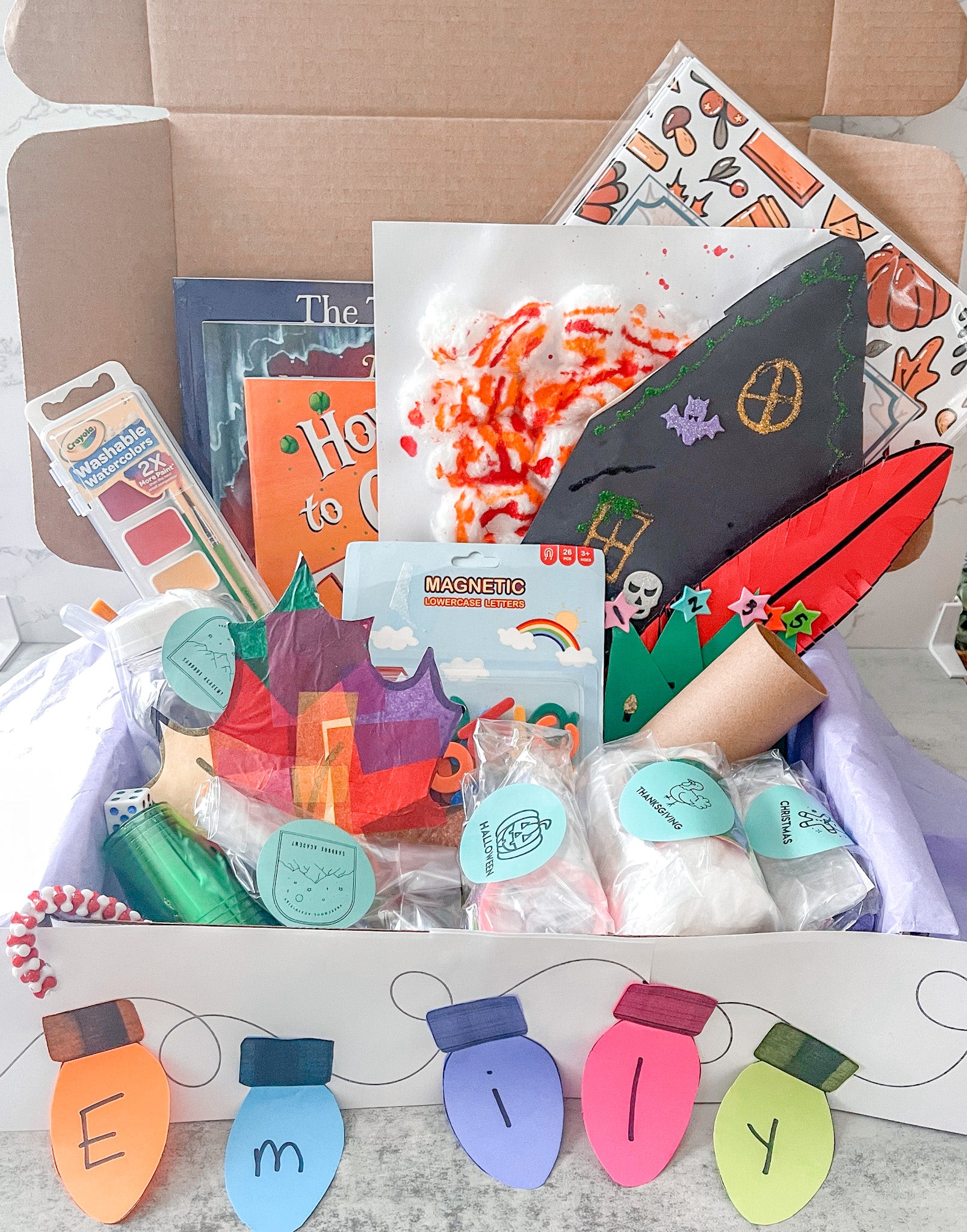 Weekends don't have to be the same old routine every time. Spice things up with playful educational activities for kids and parents to do together!
Dig deep into topics such as space, oceans, and school through 21+ DIY arts and science projects, hand-picked picture books, and kid-approved recipes that guarantee hours of fun.
Everything you need to take your child's learning to the next level, now in the Sandbox Co-Op Box.
FAQS
Do you need to buy The Preschool Playbook and The Co-Op Box together?

No. Both are nice to have, especially if you've got active kids. But they are two separate products that do not rely on each other. While they offer the same style of activities, they differ in the number of activities and the level of DIY you have to do.

The Preschool Playbook is filled with 300+ activities, which require you to provide all of the materials and do the prep work. The Co-Op Box, on the other hand, has 21+ activities and comes with all the materials you need prepped and ready for you. You'll just use your own scissors, glue, and markers. 
What age range is this for?

The Preschool Playbook, as well as The Seasonal Playbook, is best for kids between the ages of 3 and 5, but some 2.5-year-olds may also enjoy it. I suggest you manage your expectations on their independence levels. Even your older kids might also love doing the activities while they are on school breaks.
Can I see a sample?

Sure thing. I have a copy of the Transportation unit from The Preschool Playbook as a free sample. You can download it here.
[Digital Playbook] Can I send the digital files for printing?

Yes, of course. I know some families have more than one child doing the activities and getting multiple copies of the template book and writing journal makes sense. Feel free to print more copies for everyone in your home if you want to.

Tip: I got mine printed double-sided and spiral-bound with a clear cover at Homeschool Printing Company. Their services are by far the cheapest I could find. I used color ink on the lesson plan book as the pictures are so much easier to see that way.
[Digital Playbook] How can I edit the Preschool Playbook to say my child's name on the custom pages?

Open the template PDF in Adobe reader in Ready mode—not Edit mode which is password protected. On the Introduction page, you should see the word "name" or "Lucy". Highlight "name" or "Lucy" and type your child's name. Your child's name will then be automatically inserted into the book, and you'll be ready to print.
Sobeasy
Amazing, easy and fun activities!
The Preschool & Seasonal Playbooks - Digital
Simple, hands on fun!
I love the preschool playbooks! They're such fun hands-on activities that are simple and easy to put together for my child. I also have nearly all of the supplies on hand already, so no need to go out and buy expensive items that would be used for only one time.
Love it
My favorite part is the supply list, convenient and very easy to follow 😊
Fantastic resource
I am so impressed with the quality of these playbooks and the thought and work that has gone into them. My daughter is 2 and a half and I plan to start in earnest with her this coming school year and save the writing journal for the following school year. I love the seasonal units so much even though there are a couple we won't use (UK based) and I just can't wait to get stuck in with my daughter.