Mocktail Ideas
Need a mocktail recipe? Every Sunday on Instagram, we play Poll the People and this week someone asked about Mocktail suggestions.
Poll the People is one of my favorite games of the week because I get to know you so much better, so be sure to tune in, ask questions for my entire audience to answer & vote on the polls like you're doing a quiz from seventeen magazine. 
On to the mocktail recipes
1. Strawberry Mojito - Lauren at The Schmidty Wife 
strawberries, mint, lime, & seltzer 
so easy & so refreshing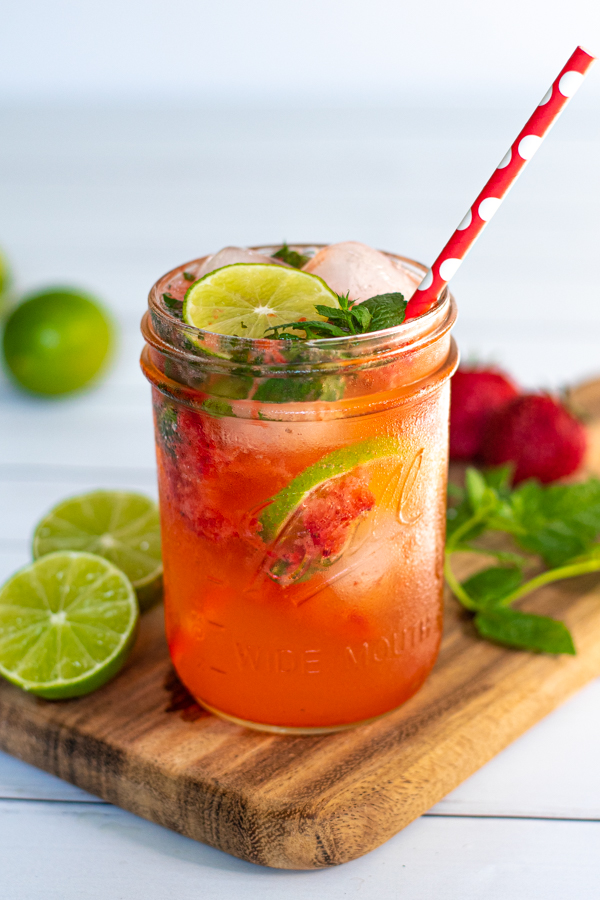 Listen you cannot go wrong with lime & mint 
mojitos are so light and delicious - the perfect summer drink
Personally, I'm not a fan of lavender taste, I love the smell though and I want to be like it cause it seems like it should be comforting like a warm hug and so sophisticated. 
Lindsay's recipe looks AMAZING! Spicy margs are my go to drink.
My lazy way of doing this has always been pre-made
margarita mix
, fresh lime, salted rim and if I'm feeling a spicy marg add
tajin
& a jalapeno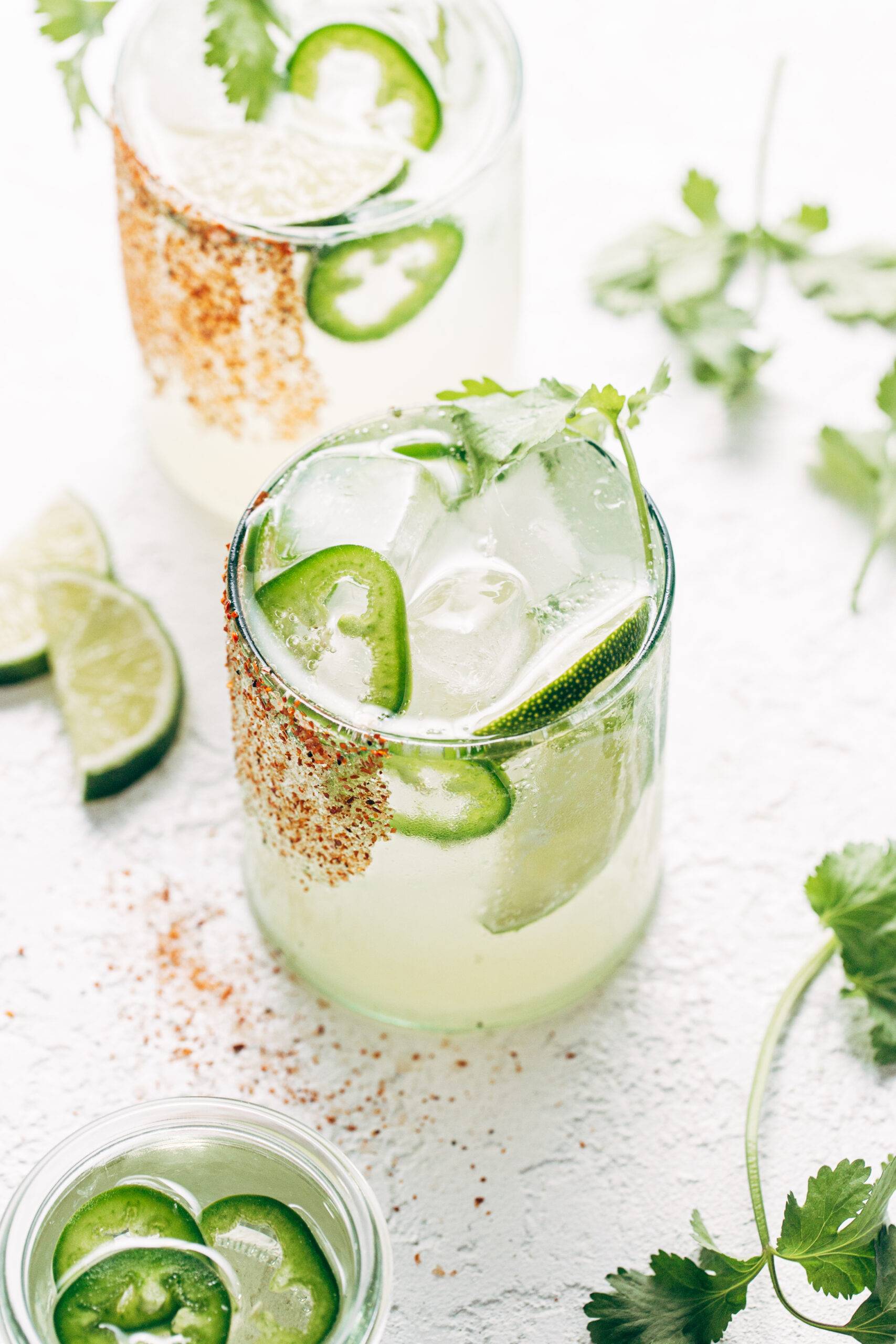 This was a community suggestion. I want to tell you that I love Bloody Marys and I want to like Bloody Marys because they seem so sophisticated, but I just can't. 
 But my savory loving heart, loves the idea of this drink.
A Caesar is another community recommendation and a new one to me. From what I gather, it is basically a Bloody Mary but sub the tomato juice with with Clamato (clam & tomato) juice, which I had no clue even existed. 
I mean all the nostalgia and the simple perfection of a childhood favorite. 
The next few don't have a name but they were recommended by community members and sound delicious
The Tropical Punch & Lemon Lime Flavors would be so yummy!
10. Frozen Fruit & Seltzer 
I saw this on IG and had to add it to the mocktail list. I feel like you could add a splash of oj or pineapple juice and it would be delicious.

Thoughts on Mocktails
I love a good drink, but I will admit that there have been times when I noticed that I was drinking out of habit vs because I actually wanted a glass of wine or a cocktail. That scared the crap out of me and I have cut my alcohol drinking down to 1-3 times a month vs the daily glass of wine that it used to be. So I love the idea of a mocktail. 
And if we are wanting to be like the cool kids, I actually heard that GenZ doesn't really drink. Which as a mom, I have to say, I love that and hope that trend sticks. One less thing to worry about in regards to our kids. 
Let me know in the comments some of your favorite mocktail recipes so we can get an even bigger list of ideas as a community.