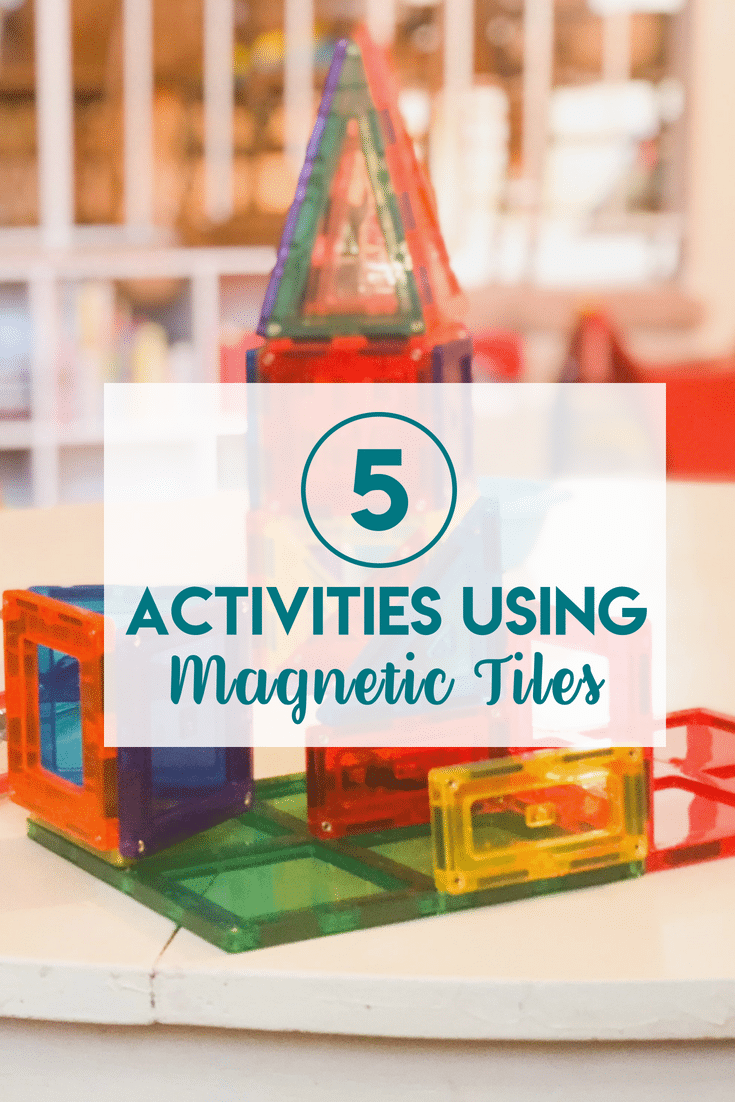 *This post does contain sponsored product, however all activitie and opinions are my own.
Over the summer, I took a poll on my Instagram Stories about whether or not y'all had tried magnetic tiles. Prior to that, we had never tried them but I was overwhelmed by how many of you told me that I HAD to get my hands on some and not to wait till Christmas like I had planned. So I took your advice and I reached out to Shape Mags and asked if we could try them as I had a few ideas up my sleeve as to how I could use them for my 5 Activites 1 Material series.
You guys, I CANNOT rave enough about this toy. They arrived and I opened them after the kids went to sleep. When they woke, they saw the Shape Mags laid out on the table for them to play with. We have NEVER seen Rea so engaged with a toy in her entire life. She is obsessed and I skipped morning activities with her for two weeks because she was more than happy with me just pulling out the basket of Shape Mags.
I was also super impressed with the creations she has been able to build. We have had the Shape Mags for about a month now and they are still our number one favorite toy. They are played with daily and they were a big hit at the three different play dates they have been to.
With all that said, you know I need to put an educational twist on our toys and I instantly found multiple ways to use our Shape Mags while playing and learning. So, I am introducing our first 5 Activities with 1 Material blog post, featuring Shape Mags.
5 Activities with 1 Material – Featuring Shape Mags
In the interest of full disclosure (and for your kids' safety), I purchased a cheap brand of magnetic tiles BEFORE reaching out to Shape Mags. The tiles worked great, BUT after a week of play, I found a magnet that was supposed to be in the tile on my carpet. I inspected EVERY SINGLE tile we had and sure enough the magnet had fallen out of the car piece. So when our Shape Mags arrived you can bet your booty I went straight to the car piece and pulled on the tires to see if the plastic would separate and allow the magnet to fall out. The plastic did NOT separate with Shape Mags and the magnets are NOT able to fall out. So while I understand the temptation to purchase off-brand toys, when it comes to toys that use magnets, please go for the quality brand to ensure safety.