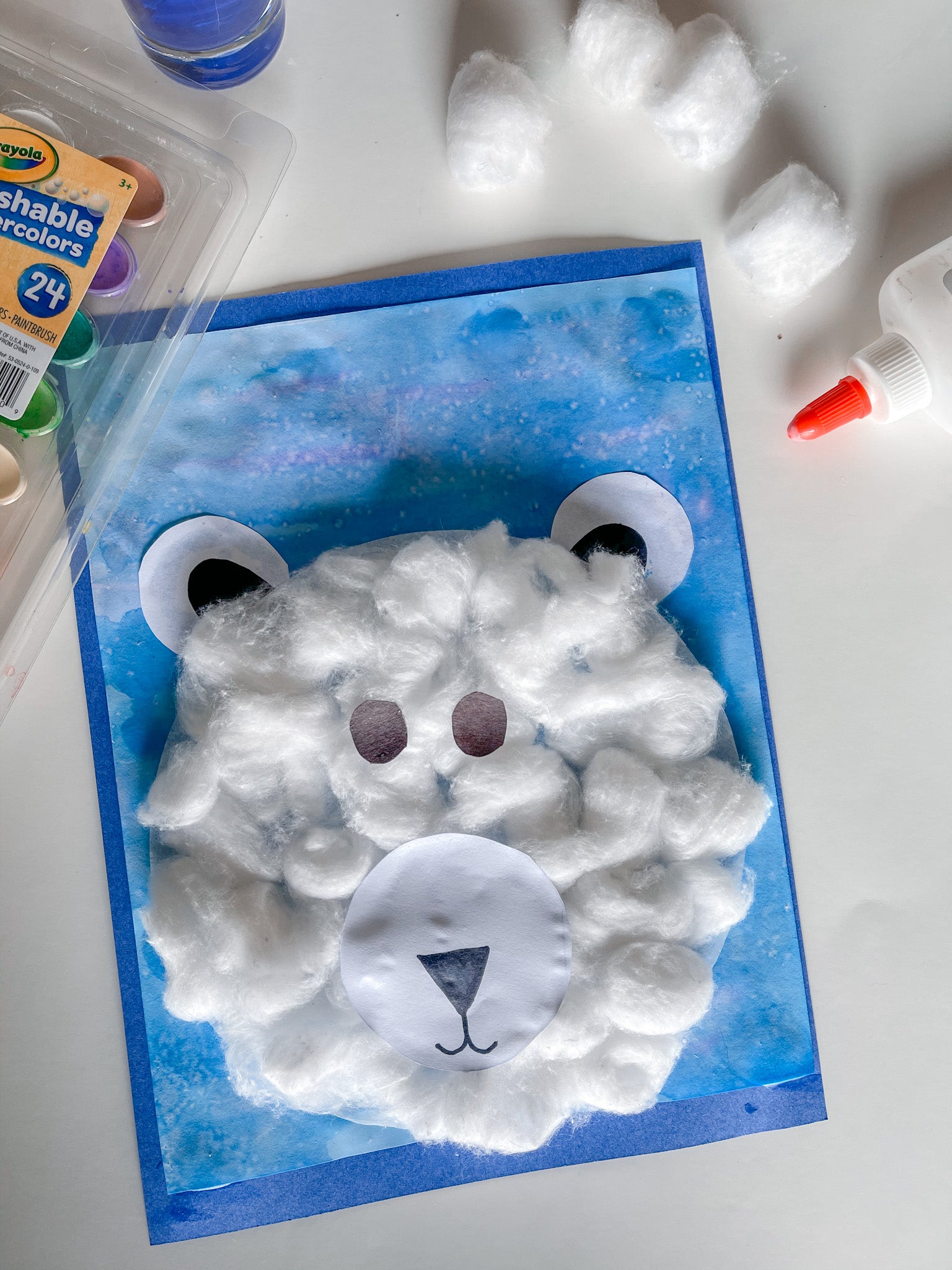 Polar Bear Craft For Preschool
If you are looking for and easy polar bear craft for preschooler kids I have you covered. Your kids will love this simple craft. The polar bear craft uses multiple forms of media which makes this activity perfect for working on a variety of fine motor skills.
That sound super fancy, but it really is just teacher talk for the fact that there are developmental benefits to art with preschoolers.
Polar Bear Craft Focus Skills
Art
Use a variety of visual art materials (paint, markers, crayons, clay) with minimal adult assistance
Use visual arts to represent people, places, and things, with accuracy and detail
Fine Motor Skills
Coordinate the use of hands, wrists, and fingers to complete tasks that require more precise movements
Cutting
Glueing
Painting
Polar Bear Craft Supplies
The Background
The Polar Bear
Glue cotton balls to cover the coffee filter giving the polar bear texture.
Cut and glue the smaller two circles from the template on top of the polar bear's head as ears.
On the large circle on the template, draw an upside-down triangle for the nose and the curve of the mouth.
Cut and glue the larger circle to the middle of the head on top of the cotton balls.
Cut and glue the black circles as eyes.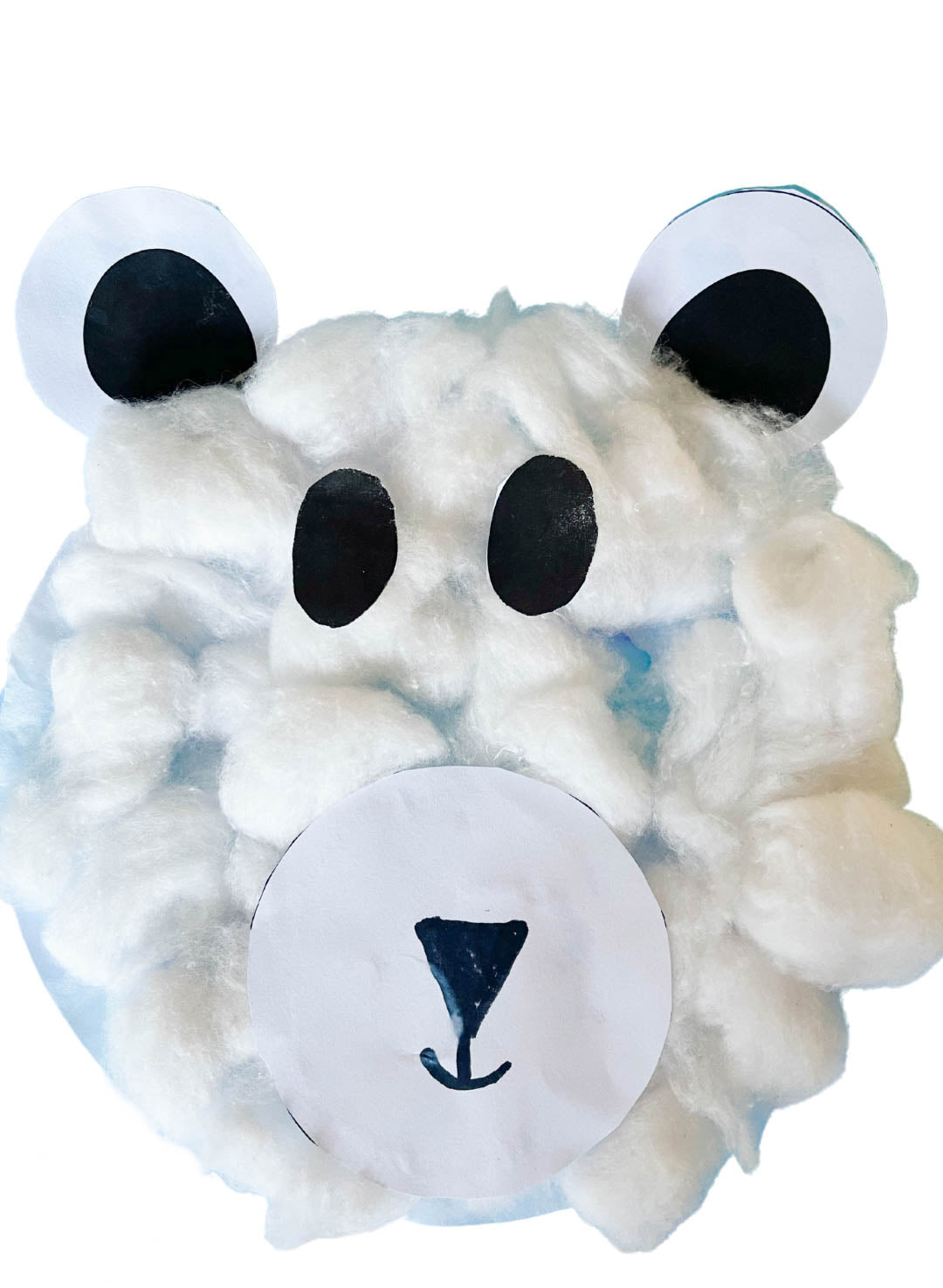 Putting It Together
Glue the coffee filter to the bottom center of the paper you painted.
Glue the piece of art to a piece of construction paper to form a frame and give a more finished look. (Optional)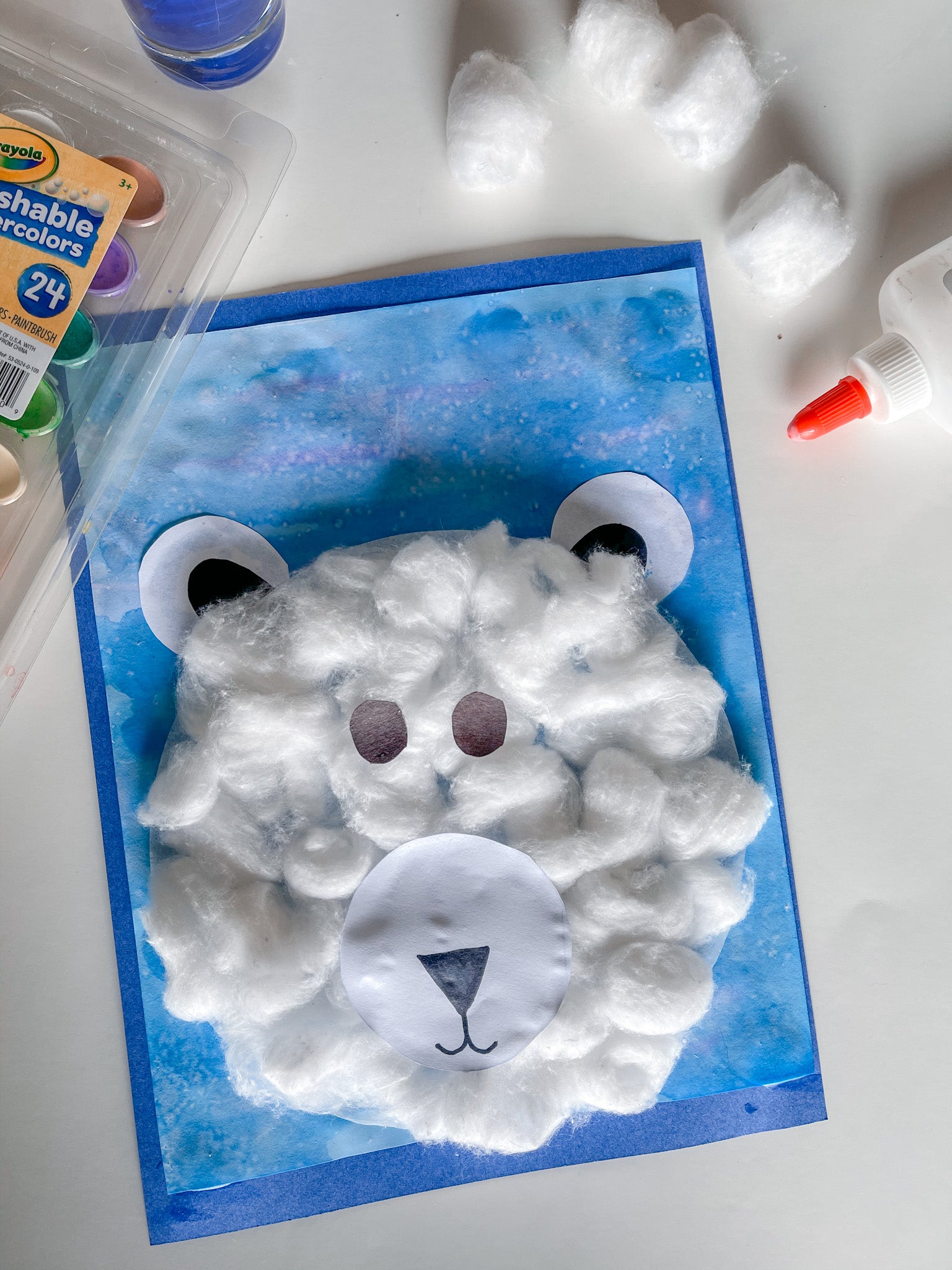 I think you will like these posts too…