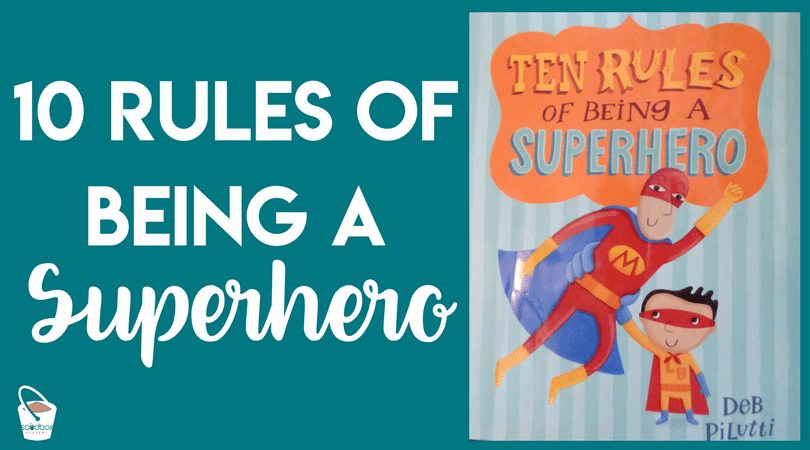 Roald Dahl, a famous British novelist and children's writer said, "If you are going to get anywhere in life, you have to read a lot of books."
At this age, the primary purpose of reading should be for enjoyment. We want our kids to LOVE reading so when they need to be read for knowledge, it will not feel like a chore. Now, this is not to say that they cannot read educational books for enjoyment (we read a TON of National Geographic).
With that said, let's check out this month's book for our Superhero theme, Ten Rules of Being a Superhero by Deb Pilutti.
Ten Rules of Being a SUPERHERO
We are really enjoying the book Ten Rules of Being a Superhero by Deb Pilutti. It is a sweet book that shares exactly what the title says, 10 rules for being a superhero. This book has a different structure than most as it is a drawn-out list of superhero "traits" but it still has a story. Here are a few reasons we liked it:
It is a simple book that is easy to follow
It incorporated numbers (we are a fan of numbers over here)
It does a great job explaining the characteristics of a superhero
It is bright and colorful
Teacher Tip
Remember to just enjoy the story as you are reading. For this reading, there is no need to point things out and ask questions (although if your Lil' does it on their own, be sure to encourage and engage them).
Lesson Bundles
Want more lessons like this? Check out my lesson bundles!
Preschool Activity Guide
Grab a copy of your preschool activity guide and be the first to know when new lessons are shared.