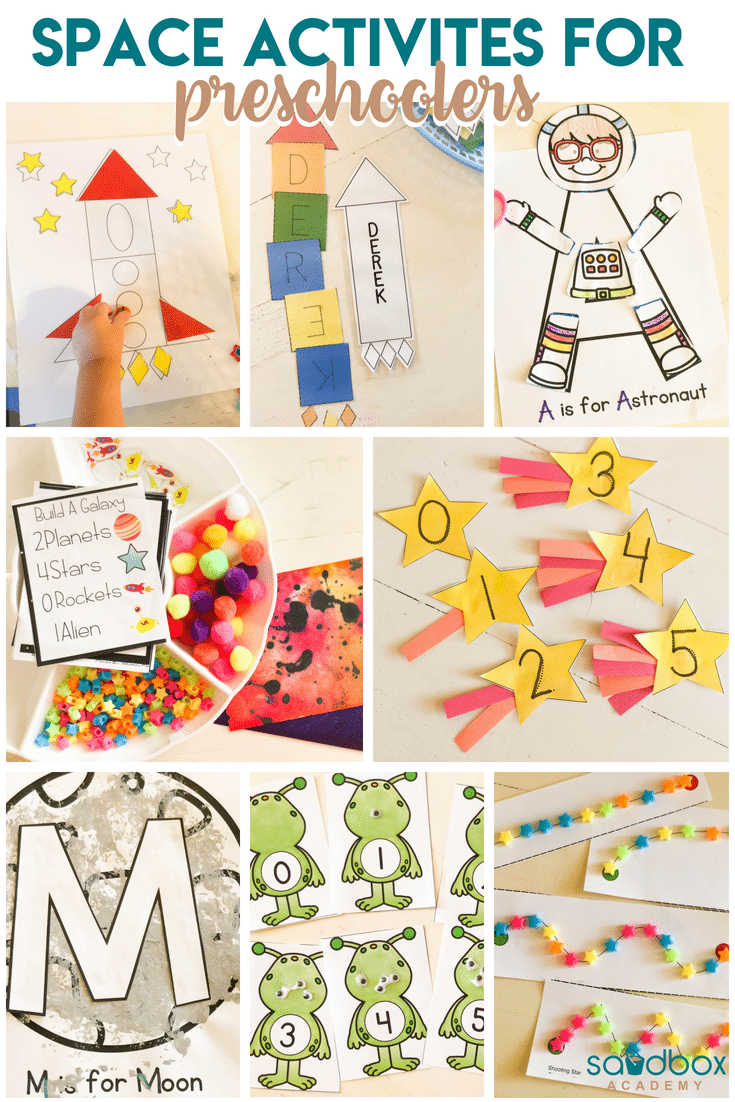 This month we are blasting off into outer space as we learn, play, and create with our space preschool activities! My focus this month was on having a good balance between the academic learning through play AND the arts, sensory bins, and STEM activities. So if you notice as you look at our calendar, I did my very best to make it so that each day we had one activity that involves letters or numbers or shapes and one activity that is art based or sensory bins or STEM. My hope with this is to meet all of your Lil's learning needs and to really teach the whole child. 
Rea, D, and I had a lot of fun completing this unit and I can't wait to share with you!
Grab your Space Calendar below!
Required Special Items
These are items you'll need to complete this month's lessons that you can't easily pick up while you're out grocery shopping.
Pro Space Bundle
This is the free version that includes only some of the lessons in our Space bundle. Get full access for just $9.95!
Preschool Activity Guide
Grab a copy of your preschool activity guide and be the first to know when new lessons are shared.