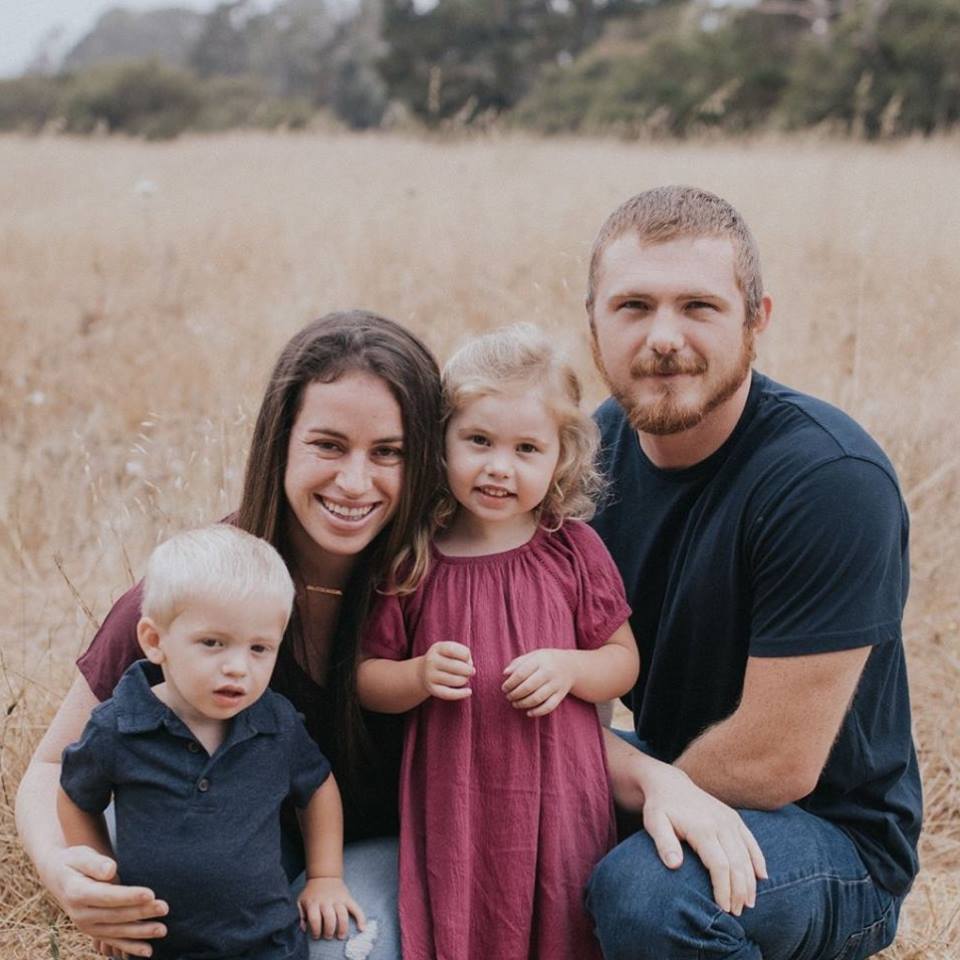 Hey there Sandboxers! My name is Emily Lawson and I am the creator of Sandbox Academy. Yes, that is me in the picture above and, as you can see, I am very excited to be kicking off this adventure with you!
In 2016, I decided to leave my teaching job for a few reasons:
Reason number one – I wanted to spend more time with my daughter
Reason number two – I was pregnant with my son
Reason number three – The cost of a trustworthy daycare for two kiddos was almost my entire paycheck
Staying home was both an emotional and financial decision for my family.
That was June 2016; now fast forward a few months later to December and the vast majority of my mom friends are sharing information about preschool registration for their 2 year olds (my daughter's age at the time). First, I looked around for Ashton because I must have been on PUNK'D. I mean, I had just joined an AWESOME mom group and now they are all going to send their kids away to preschool! Weren't we supposed to be stay-at-home moms together? When I realized that Ashton was nowhere to be found I sheepishly admitted we were not sending our little girl to school just yet. Preschool is just so expensive! I was beginning to feel guilty though… I mean, I am a teacher and I'm passionate about education. As it turned out, two other moms felt the same way and we talked about teaching our kiddos at home. I suggested that I write a curriculum and lesson plan for our kids (since I am a teacher and all) so we wouldn't have to pay the astronomical prices of a brick and mortar preschool.
That night I shared the idea with my husband and he mentioned that there are likely thousands of families out there in the same predicament. Thousands of families that have decided not to send their little ones to preschool for whatever reason, but they still want their kiddo to be prepared for school when the time comes.  So just like that, Sandbox Academy was born!

Teaching Lil's through Sandbox Academy is more than just my hobby, it is my passion. I wake up every morning excited to create fun, engaging lessons for your Lil's and I LOVE to hear parents tell me my program made a positive impact on their life. Hopefully, you can join our community of devoted parents looking to take control of their child's early education!

Frequently Asked Questions
What's the best way to use sandbox academy?
Parents and teachers can use my lessons to prepare their children for kindergarten. My lessons tell you what materials you'll need and how to do the lesson.
Which lessons should I do first?
The lessons can be done in any order, but younger children (2-3 years old) should do the Explorers lessons while the older children (4-5 years old) should do the Creators lessons.
What do you sell?
While much of the content on my site is free, most of my lessons can be found in my lesson bundles which are organized by theme and contain one month's worth of lessons. 
I also sell miscellaneous items such as individual lessons and playdough kits. I announce them through email and on my Instagram page. 
Do you sell the supplies for each lesson?
I only sell the instructions and templates for each lesson with a list of supplies that are hyperlinked to Amazon. Don't worry, my lessons generally only require basic supplies like scissors, glue, tape, crayons, markers, etc.
What comes in each lesson bundle, specifically?
When you purchase a lesson bundle, you will be taken to a page where you can download the lessons you purchased which will be in PDF format. There are two PDF documents in each bundle: one with all the lessons and one with all the templates. The PDFs have links to instructional videos on Youtube and required materials on Amazon. Be sure to use Adobe Acrobat to open the PDFs for the links to work properly. 
You will be able to log back into your dashboard to redownload at any time.
why do lil' explorers and lil' creators do the same lessons?
Most of the lessons are meant to be completed by both Explorers and Creators, but they can be adjusted to be more or less difficult. This makes it easy for parents with more than one Lil' to follow my curriculum without having to manage multiple activities at the same time.
where are you located?
We are a purely online resource based out of California.
Preschool Activity Guide
Grab a copy of your preschool activity guide and be the first to know when new lessons are shared.