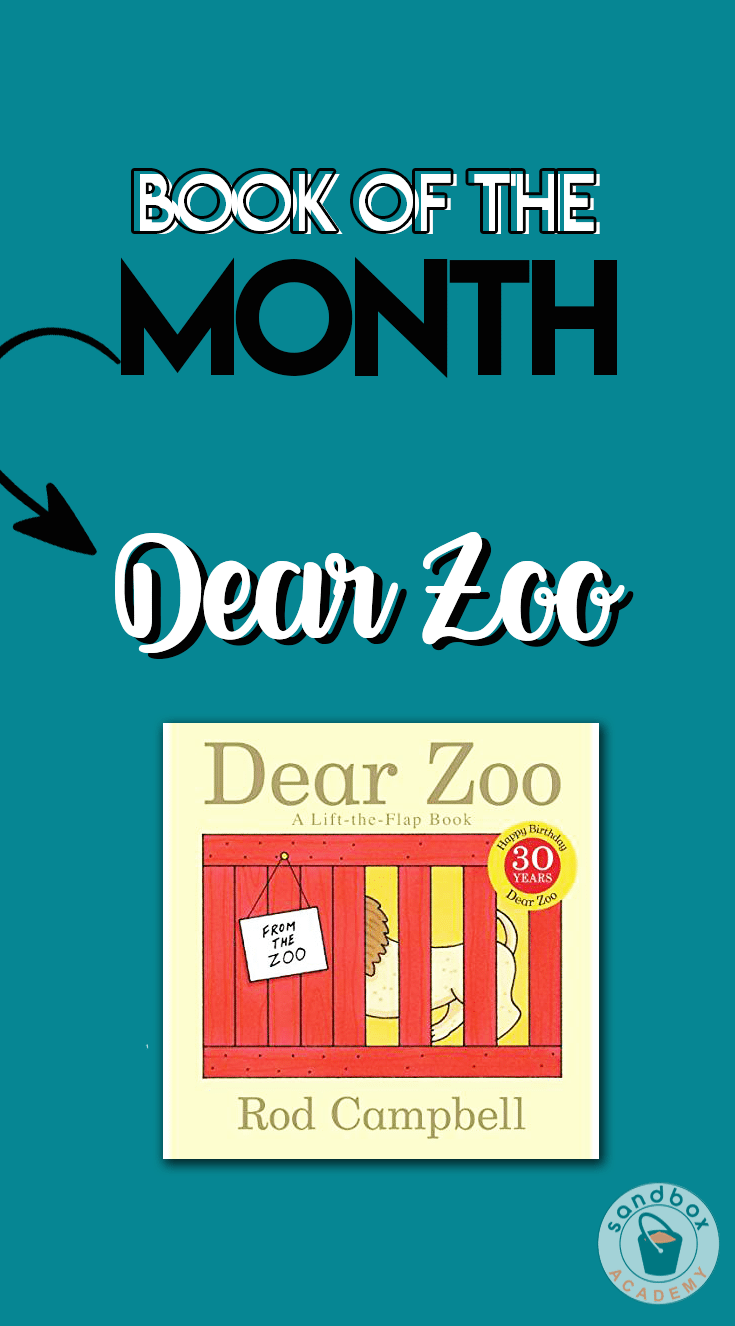 We are going to organize our reading lesson a little differently this month. Instead of doing a different post for each reading lesson, I am going to put them all in one post. You will still be reading the book multiple times and each time will be with a different focus; I'll just be keeping all the information in one place now.
This month we have selected the book Dear Zoo. It is another classic book that is well-loved for many reasons.
Let me share with you how you can use this book with your Lil' to help them fall in love with reading.
Lil' Explorers Focus Skills
Reading
Point to and comment on the pictures independently
Interact with and recall details from a text that was read aloud
Concepts About Print
Make a personal connection to the text
Lil' Creators Focus Skills
Reading
Make conclusions and observations about the text based on the pictures
Recall details from a text that was read aloud
Concepts About Print
Make a personal connection to the text
Read for Enjoyment (June 4th)
The first time you read a book it should be for pleasure. Take the opportunity to enjoy the story without any pressure to analyze the book or ask your Lil' questions.
This month's book is called Dear Zoo and is about a child who wrote to the zoo to send him a pet, but the zoo can't seem to figure out what kind of animal would make for a good pet, so the child keeps sending animals back until the zoo finally gets it right.
Concepts About Print (June 11th)
This book is rather short and has minimal text which makes it perfect for teaching the idea that words convey meaning. As you read the book, point to each word as you say it. This will help your Lil' understand that you are reading the written words in the book to tell the story.
Some of our Lil' Creators may be ready to use a pointer so they can point to each word as you read them.
Make Observations & Draw Conclusions (June 18th)
Making observations at this age is heavily based on the pictures. Point things out in the pictures and, gradually, your Lil' will start doing the same.
Here are some of the observations we made while reading the book Dear Zoo.
the giraffe's head is too tall and sticks out of the crate
the lion is in a red crate
the snake is wrapped up in a basket
a monkey would be too silly to be a pet
she kept the puppy
Making Connections (june 25th)
I know I have said this before, but the reason we love books and movies so much is that we can connect with them. Whether we connect with the characters or the plot, we enjoy books and movies because they give us an opportunity to connect our knowledge or our lives. Our Lil's are the same and it is our job to foster that love by helping them make connections to the text.
Here are some of the connections we made while reading Dear Zoo.
An elephant is my favorite animal
The crate is green, Daddy's favorite color
Snakes say "ssss"
Frogs hop like this, watch me Momma (Rea stands and hops)
A puppy like Fancy and Trevor (our dogs' names)
Preschool Activity Guide
Grab a copy of your preschool activity guide and be the first to know when new lessons are shared.